Vintage Inspiration III






(1875-1950)

She was my grandmother. And like a great many women of her time, she knew how to crochet.

(1897-1985)

She was my aunt. She could knit and crochet the most intricate pieces.





The picture below hangs in our guest bedroom. The petals (cut from a single doily) and flowers (also doilies) were crocheted by my aunt. My grandmother's pillow case edging (I think this might be tatting.) is used for the grass. The crocheted pieces have been dyed to match the decor of the room. The stems are made from double fold bias tape.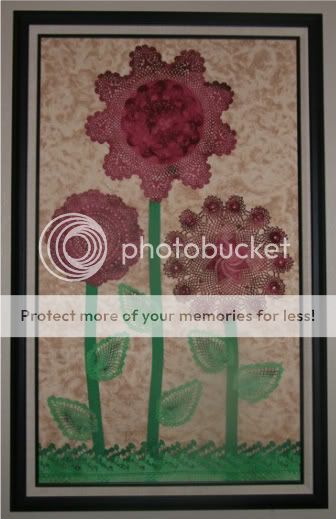 I am linking to the following sites:


The Colorado Lady for Vintage Thingie Thursday.

Common Ground for Vintage Inspiration Friday.

Bargain Hunting with Laurie for A Few of My Favorite Things Saturday.